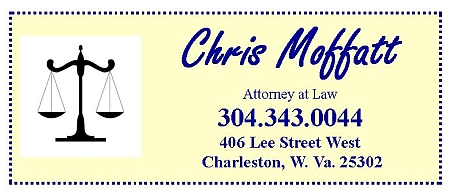 4-14-2016
CURRENT NEWS & MORE
May 26 p Ransford Ira Rogers, 78, see OBITUARY page
May 26 p From Mr Parks and Rec, Don Jarvis, The Clay County Pool will Open at 12pm Saturday May 27,Monday May 29 and day after schools close for summer.
May 26 p After 14 years (at least) in the Clayberry School system, the CHS Senior Class graduates on Saturday.
May 26 p For those wanting to watch the activities in the school gym, here's the live link from the Pentagon website.
May 26 p Fewer jobs, a monster flood last year, during the last 7 years, County Clay's population has dwindled down another 500 people.
May 26 p Earlier today, in the middle of the afternoon, Badges and Badgemobiles of all stripes were positioned in Stump Morton's yard in Maysel
May 26 p Over the scanner came many calls for vehicle information via plates and registration.
May 26 p The evidence is mounting that Donny J and his team are in bed with the Russians. For many of us, the only question is, when will Team Trumpster be forced out of the White House?
May 26 p If you wondering about who is line for succession. Here goes.


May 25 a From the National Weather Service: Flash Flood Watch for portions of southwest Virginia and West Virginia, including the following areas, in southwest Virginia, Buchanan and Dickenson. In West Virginia, Boone, Clay, Kanawha, Lincoln, Logan, McDowell, Mingo, Northwest Fayette, Northwest Nicholas, Northwest Raleigh, and Wyoming. Through this evening Saturated terrain from previous rainfall and additional rainfall expected pose a flash flood threat through this evening. Flooding of creeks, streams, and poor drainage areas are expected. Water is likely to cover roads, especially in low lyings areas.


May 24 a Politicians can be artful with their word smithing.
May 24 a Slick Willy and his I did not have sexual relations with that women comes to mind foremost followed by what is the definition of "is"
May 24 Many parents are really peed after the reports of a candid camera found in the girls' locker room at the Middle School.
May 24 a The incident came up during Monday night's Sch Bd meeting at the Pentagon. With several parents in attendance only one lady asked a question. Her inquiry sought info on whether the camera was a self contained, images stored in the unit or if the go cam style device transmitted the compromising shots via the web or to a lap top puter.
May 24 a Lots of people in the peanut gallery and only one question. That's the way they like it.
May 24 Back to crafty wording..
May 24 a Here's a quote from Superintendent during that Monday public meeting:...We have not seen any evidence of anything that show amy improprieties what so ever involving Middle School students.
May 24 a Read it again and again.
May 24 a Monday's Charleston Gazette provided: Officials are investigating at the school level, trying to confirm or not that the device was placed, was placed by a student. "We believe at this point, the incident involved a student," Paxton said.
May 24 a Common feelings on the street indicate a male student as the culprit but...
May 24 a Crafty wording leaves the door wide open.
May 24 a If it turns out that a teacher or other responsible adult located the device in the girl's locker room, boy oh boy are the parents going to go ballistic.
May 24 a Sheriff Donny Triplett came into office Jan 1st of this year. So far he hasn't made any major mistakes nor has he looked stupid in the media
May 24 a We must have a new Sheriff in County Clay.
May 24 a That same May 23rd, page 2, Charleston Gazette reporting references a Sheriff Mike Slack. They didn't mention Top Badge Mike Slack once but rather, four times in the article.
May 24 a For one brief period in time, Clayberry had a Miles Slack for Sheriff but that was over 6 years ago.
May 24 a Rain and gloom in the forecast for today. Stay dry if you can.
May 24 a Darn good reading in the latest Communicator.


May 23a Sometime this afternoon, the latest, bestest yet Communicator will grace news stands across the region. 80 cents and worth every penny
May 23 a Ft page covers the hidden camera found in the Middle School locker room last Friday.
May 23 a Barbara Schamberger has been a defense attorney in the county for many years. During her time her she even made a run for County Commission not so long ago.
May 23 a Schamberger's late breaking news on having her law license yanked can also be found in this edition.
May 23 a Enjoy
May 23 a Wed's County Commission meeting was moved to Thursday at 10am.


May 22 late p Hattie Merle Summers, 91, of Wallback, see OBITUARY page
May 22 p It was 13 months ago when Clay Middle School made regional news after a near massacre shooting incident. Back on April 20th 2016, CMS students had completed a walk thru and plan to wipe out teachers and a custodian at the School.
May 22 p Fortunately, the caper was discovered before it could be carried out
May 22 p Today parents are outraged over a small "go cam" being placed in the girls' locker room at the Middle School.
May 22 p The camera was discovered Friday according to one parent of a girl that used that locker room. Also from a parent comes: a report that the male student had been caught and is now looking at a year's suspension; and, all the female students were brought together on Friday for a meeting.
May 22 p TV-8 has brief coverage of all the allegations
May 22 p The local School Board convenes tonight at 6pm at the Pentagon.
May 22 p Might be a great time to come and ask questions during the public meeting.
May 22 a Lot of postings on the ADVISORY page including the upcoming Farmer's Market info
May 22 a Health Bd meets today at 4pm in the NH Dyer Building on Main Street.
May 22 a Due to reduced property values and many taxable buildings washed away last year, Our tax base has gone way down.
May 22 a During recent public meetings, mention came of reduced collections from the School and Library EXCESSIVE LEVIES.
May 22 a Tonight the School Board is scheduled to meet at the Pentagon beginning at 6pm. Big long agenda too.
May 22 a Deadline to Tuesday's Communicator is today around 5pm. Email over your stuff right away.


May 21 a Rosalie Ewing, 84, see OBITUARY page
May 21 a Norma Lea Samples, 82, of Procious, see OBITUARY page


May 20 a Very tough yesterday in Clayberry. 73 year old killed on a four wheeler.
May 20 a Last night emergency service crews responded to a motorcycle wreck.
May 20 a Beginning around 9:45 last night lots of thunder, lightning, and heavy rain covered County Clay.
May 20 a Power went off for many.
May 20 a Looks a great day to get out of the house and have some fun. Beginning at 11am, nice car show up in Big Otter


May 19 a or every intent and purpose education stopped in the Clayberry School System weeks ago. Between field trips, movies, and other diversions, the school year is over long before the last day of the year in June.
May 19 a Today is the official last day of school for Clay High seniors. Thinking they know everything there is to know, they're out of there!
May 19 a at 11:15 this morning a bunch of emergency service crews and Badges responded to an ATV wreck near the top of Hansford Fork.
May 19 a Lots going on this weekend. Everything from dancing and music up at the Big Otter Community Center to a big time car show fundraiser Saturday. Yard sales around every corner too.
May 19 a Lyndon Metheney died earlier this week. Lyndon was the exception to the rule. True he got in trouble with the law more than once, Metheney had a different attitude. He was jovial. Like....
May 19 a During one trial he was all dressed up to the nines as he entered the Courtroom. When he saw the ace cub reporter he turned and said: Why don't you get my picture today when I'm all cleaned up!
May 19 a We wish wish we had now.


May 18 a Lyndon Baines Metheney, 51, of Clay, see OBITUARY page


May 17 a Got an update on the lead story in the current Communicator
May 17 a We reported , every bit of the Isaac Murphy criminal case has been put under lock and unavailable to the public. That info was accurate with both Circuit Clerk Mike Asbury and Magistrate Clerk Trish Triplett both citing notice from a Circuit Judge to that matter
May 17 a Yesterday we talked with Clerk Triplett who said she received correspondence from Judge Facemire's office informing: Both Triplett and asbury had misunderstood the written correspondence wrongly. In fact, only one part of the case a Court order, had been sealed away from the public. The public records are now, once again public info.
May 17 a We'll have a complete update in the next Communicator as well as details from the criminal complaint.
May 17 a On their third try, Town Council was able to muster a quorum and hold their May meeting. From that gathering a couple observations.
May 17 a During the last 7 months, Town finances have been scrutinized with employee overtime and spending put on a tight reign.
May 17 a After that change in management, Town finances are back in the good and that's after purchasing a dump truck and pick em up truck to complete an already purchased Chevy truck and escavator.
May 17 A Last night the Mayor told the assembled, Town and WaWA finances are in good shape.
May 17 a A new $1700 printer scanner fax was ordered last night
May 17 a The Town's Log Factory has been a massive screw up since inception. As soon as it went on line, Town leadership finally realized, the facility was twice too big for the customer base. Twice too big provides twice too much in operating costs.
May 17 a The operating costs are greater than what comes in each month.
May 17 a Since the beginning, Mayor's have said, we need to cut the plant in half.
May 17 a That was all wasted talk until three months ago when Mayor Hubbard talked to the right people and low and behold, he was able to shut down half the Log Factory. Since then, operation costs have shrunk big time
May 17 a Last night, the new administration is working to once again have a working dried residue (poo) baggin system.
May 17 a Shifting gears....
May 17 a How's your Prez doing Clayberry?
May 17 a Mr Shooting from the Lips has managed to bury his administration and destroy the prestige of the White House in a matter of just four months,
May 17 a Since day one, Donny J has been all about lies and cover up. During the last week, it's all coming together to bury him. His dumbarss actions are now stacked up to the point, even his staunchest Republicrat supporters have little choice but change the Great Ship of State
May 17 a From the beginning he told us, I don't need any stinkin security briefings and he already knew all he needed to know about counter terrorism
May 17 a Can you say impeachment? Of course and hopefully before he gets us into a new war
May 17 a With his around the trip ready to take off today, impeachment proceedings could come none too soon
May 17 a Trump is the guy that openly told voters, he would ban ALL muslims from this country
May 17 a Tomorrow when he gets to the Islamic nation of Saudi Arabia, he will try and tell the muslims, what a great bunch of people they are
May 17 a Watch for the oil spigot to tighten latter this week
May 17 a We are in a a heck of a mess Clayberry.


May 16 late p Benjamin Seth Butler, 32, see OBITUARY page
May 16 late p Virginia Samples Gandee Boggs, 92, of Clay, see OBITUARY page
May 16 a Gladys Gross, 84, of Procious, see OBITUARY page
May 16 a For our watermelon eatin buddy out in Ohio, get quick wishes comin your way from your buddies in Clayberry.
May 16 a Condolences extended to Steve and Beth Butler for the loss of their son, Ben.
May 16 a Town Council has tried twice this month to convene a meeting without success
May 16 a This afternoon at 5:30, Council will try again to have their monthly public meeting
May 16 a Need a job? Kroger is hosting Job Fairs this Saturday.
May 16 a See JOBS page now

May 16 a From Dollar Store Inc: Dollar Generalís newest store at 1326 DIXIE HWY in Dixie is now open! In its new location, Dollar General will offer area residents a convenient new place to shop for everyday essentials at low prices. Dollar General will celebrate the storeís official grand opening on Saturday, May 20 at 8 a.m. with free prizes and special deals. Additionally, the first 50 adult shoppers at the store will receive a $10 Dollar General gift card and the first 200 shoppers will receive a Dollar General tote bag with complimentary product samples, among other giveaways. Dollar General stores offer convenience and value to customers by providing a focused selection of national name brands and private brands of food, housewares, seasonal items, cleaning supplies, basic apparel and health/beauty products. Traditional Dollar General stores employ approximately six to 10 people, depending on the need. Anyone interested in joining the Dollar General team may visit the Career section at www.dollargeneral.com.
May 16 a Flowers blooming, gardens planted, and mud holes all dried up. 47 degrees this morning with 90 degrees expected this afternoon. Ditto for Wed.
May 16 a If you can screw off this afternoon, do it.
May 16 a Enjoy!


May 15 a A bunch of old gray headed and no haired remember the downfall of Nixon due to criminal activities followed by Regan's Ollie North secret weapons deal.
May 15 a Nixon bit the dust for continuing his lies. Regan survived by telling America, Gosh this is bad and I will clean house which he did.
May 15 a Neither of those two Presidents scared this country like Donny J is doing.
May 15 a Neither Nix nor Regan had the mental illnesses our current office holder is displaying
May 15 a With Little Donald in the While House and that round pudgy guy in charge of North Korea, these are very scary days in the U S of A
May 15 a Speaking of the Don and less than stellar leadership.....
May 15 a Last Thursday night's post including info on an outrageously mad Connie Lupardus potty mouth tirade on the Mel Gibson Look Alike.
May 15 a Just like Trumpy when the media speaks the truth and not the way he likes it, Big Lup took to Social Media with: Well I really stepped into it last night after a meeting!! Mr Waddle (the Little Bald Guy with the Little Man Syndrome) baited me and I fell for it which caused more drama. I just want people in the county to know (which I am sure most do) that the communicator (and the little bald guy) IS NOT a friend of Clay County. I don't see how poking fun at citizens or misinterpreting (basically lying) what is said at meetings is a way to treat your county. CAEZ of WV board and staff has worked very hard to assist businesses .....
May 15 a Lup went on for several paragrahs highlighting the many many accomplishments of the CAEZ.
May 15 a Other than the Pentagon grabbing CAEZ money for a preschool program and the building of the Clay Fitness Center owned by the Pentagon and closed to the general public, raise your hand if you see great progress for County Clay compliments the CAEZ's 20+ years at the trough
May 15 a No , charging volunteer flood workers $350 per week to stay in their flooded out campground building, that doesn't county.
May 15 a The weeks is starting off just grand!


May 13 a Lawrence Denver Truman, 75, of Lizemores, see OBITUARY page.


May 12 a No rain right now but we're still under the Flash Flood Watch until late tonight.
May 12 a At 8 this morning, everything was very quiet with no breeze. Feels like the lull before a big storm
May 12 a It wasn't quiet last night during the Greater Clay Recovery group meeting held in their office beside Spread Park.
May 12 a Much time was spent on donated heating and cooling units that have been setting in storage since last year. There appears to be around 20 units, some like those self contained units found in hotel room walls, awaiting GC to get work orders in place and get em installed.
May 12 a While Director McDonald said the hold up is due to a needed inventory of equipment on hand, it felt different. If felt like behind the scenes, there was a tempest ready to explode.
May 12 a We reported two months ago, that GC was going to move their office from Spread Park into Tom Dawson's old body shop building in Two Run. That ain't going to happen now because GC found out, that building does not have a rest room.
May 12 a The group's Executive Board selected Ashley Truman to replace Director Rhonda McDonald beginning May 22nd.
May 12 a That Director change, finding a new office space, and making the move, has to all happen before the end of this month.
May 12 a Now for the juice
May 12 a CAEZ Director Connie Lupardus (Big Lup) was spitting fire after the GC meeting. You could see the daggers in her eyes!
May 12 a Lup is peed big time over recent newspaper coverage in the latest Communicator where we reported she was far less than truthful with the County Commission while she was explaining the future of a proposed ATV trail for the county.
May 12 a She was even more peed that we reported her words about her and other agencies talking about taking the Gov to Court over his veto of a Legislative bill that would have allowed those ATV trails.
May 12 a How peed? Big Lup loudly dropped the S*** bomb while in the GC meeting house. Loud enough for all those around her, they turned and stared with their jaws dropping open.
May 12 a Lup strongly disputed our reporting on the part about her suing the Gov.
May 12 a The Ace Cub Reporter replied, Well, Yes you did.
May 12 a That didn't help matters one bit. Nor did it help when Big Lup was reminded, that CCC meeting coverage was aired in its entirety on the local radio station for all to hear.
May 12 a Big Lup stormed out ready to smoke a couple cigs and regroup.
May 12 a Whenever Lup stops stomping her feet, the Ace Cub Reporter's birthday is in June. In the way of birthday presents, he wears a medium shirt and likes cabby caps for his balding head.
May 12 a Also from the GC meeting and maybe related to the just mentioned HVAC units setting in storage.
May 12 a While Big Lup was being loud mouthed and dumb, one time case manager and currently a member of the GC committee, Cheryl White was taken into the Director's office for a meeting with the Director.
May 12 a No we didn't hear any screaming nor yelling, but during the regular GC meeting, Cheryl and hubby Dave asked a bunch of questions on installations, lack of installations, the HVAC units themselves and the like.
May 12 a Not ready for a great big Hmmmmmmmmmm but something was going on
May 12 a Turning that page...
May 12 a A couple weeks back during a CCC meeting, word came that $1.4 million would soon be available for flood survivors for home stuff like raising the home out of the flood plan, buy outs or demolition . For Clayberry, the contact person for the new funds is Stacy King in the Courthouse.
May 12 a That sounds great. This county needs all the help it can get.
May 12 a Last night during the GC meeting, Ms King made public something new
May 12 a Problem. To get that $1.4 million, the county has to come up with match money. For every free dollar coming in, the County Commission has to cough up $1 of its own.
May 12 a Without any local funds to make the match, see the problem?
May 12 a Maybe that match part is why Kanawha County turned down the grant dollars.


May 11 p FLASH FLOOD WATCH now in affect thru Friday evening. Issued by the National Weather Service around 7 tonight. From the NWS: .... The combination of saturated soils from previous rain fall, along with additional rounds of showers and thunderstorms this afternoon and evening, as well as again on Friday, will create the potential for flash flooding. * Showers and thunderstorms with heavy downpours can lead to fast rises on creeks and streams.
May 11 p Be careful out there clickers.


May 11 a Tonight the Greater Clay Long Term Recovery Committee meets in their building beside Spread Park. The public is encouraged to attend.
May 11 a Last night the season ended for the Clay High Panthers when they failed to score a run in Sectional Tournament play up in Lewis County.
May 11 a It's 106 days until football season gets under way at CHS.
May 11 a Here's an update from yesterday's County Commission meeting.
May 11 a Trying to make ends meet in the new fiscal year, the Library Board asked the Commissioners for support of the county's only public library. The CCC said they could continue paying the insurance on the building but that's all.
May 11 a Commission President Greg Fitzwater said finances are in dire straits with the jail bill (most of it, way past due) over $200,000 in the red.
May 11 a A couple years ago, the Library Board asked the voters of Clayberry to approve an Excessive Levy tax to keep the Library open.
May 11 a During the CCC discussions, the Library Manager told the gathering, that Levy was suppose to bring in around $75,000 per year.
May 11 a That ain't happening. Due to property devaluation after the flood and many buildings washed off the tax books, this year, the total expected from the Levy will be just $35,000.
May 11a Making things worser, the funds that come in each month go thru the Pentagon and they won't turn loose of the money
May 11 a Totaling around $15,000, the Pentagon has kept the monthly Library allotment for themselves.
May 11 a During yesterday's meeting, the Library Board made it clear, that dilemma was NOT just an oversight. Many past due notices have been sent to the Pentagon without a response.
May 11 a It's not the first time the School system has held on to $$$ that belong to someone else.
May 11 a Since the Levy inception, the tightwads on the hill have been very difficult to deal with.
May 11 The Pentagon has the largest budget in the county and they want more, more that doesn't belong to em. Pitiful.
May 11 a For those with gray hair and us with no hair, we're seeing history repeat itself.
May 11 a In the early 70's, it was Nixon and Watergate. Those two words nearly brought the nation to our knees.
May 11 a Today we're in the early stages of Trumpgate.
May 11 a As in '73 when Nixon started firing those close to knowing the truth about illegal dealings, Trump is following in the same footsteps.
May 11 a This time it's much scarier. This time, we know an enemy of this nation has infiltrated the highest levels of Washington, affected the last election, and even been present during secret military and security briefings
May 11 a As Nikita Khrushchev said in the early 60's, America will fall without a shot being fired..
May 11 a These are scary times.
May 11 a Since we know, every word from Donny J's mouth is an out right lie, as in '73, thank goodness for the hard working media!
May 10 p After the June Wash Out, a govt program came along to clean out creeks and the Elk River. The relief workers were, are, paid, 11 to 14 dollars per hour.
May 10 p Need a job? Contrary to what's being passed on the street, some openings are currently available in that program.
May 10 p Contact # is 304 296 8223 extension 28


May 10a This morning around 10 am the Clay County Commission meets in regular session. Big long agenda sure to be of interest to many.
May 10 a Last night the Panthers lost to Herbert Hoover in second round Sectional Tournament action. Now in the consolation round, tonight at 6pm, the Panthers are back up in Lewis County.
May 10 a It's do or die tonight for what could be the tournament finale.
May 10 a Go Panthers
May 10 a Clay County's leading news source made it to the stands Tuesday afternoon.
May 10 a The above the fold story provides insight into the Isaac Murphy arrest with a pretty good interview with Samantha Young.
May 10 a Do you use Spread Park for family reunions and such? Better read our latest edition for changes in the reservation policy.
May 9 a Town Council is convening a reschedule meeting Tuesday at 5:30 in Town Hall, AKA WAWA Plant. Noticed one agenda item mentioning criminals in the lower end of Main Street and brought to Council's attention by the USPS. Might be interesting
May 9 a Last night, in sectional tournament play, the Panthers beat Nicholas County 11 to 9. Only one error in the entire contest by the Panthers. Might be their best game of the season!
May 9 a Sectional play continues tonight at 6pm when the Panther do battle with Herbert Hoover at Herbert Hoover. Weather might be a problem tonight.
May 9 a That's not too far to travel so come out and support the Panther's tonight.
May 9 a For that can't, the link to listen online is down below.


May 8 a Eager gardeners often start planting before the last frost date. This morning with temps around 32 degrees, many of the uncovered plants bit the dust. Time to replant
May 8 a Sectional tournament action begins this afternoon for the CHS Panthers.
May 8 a Around 5pm, the Panthers take on Nicholas County up in Weston.
May 8 a You can hear the play by play on 101.7FM or on the net.
May 8 a We know of a couple public meetings tonight.
May 8 a Agenda items for the 6:30 meeting of the Business Development Authority (BDA) include a bunch of topics including the use of $473,000 in FEMA $$$ to repair the Buffalo Creek Trail.
May 8 a School Board meets over at Clay High tonight beginning at 6pm according to the online agenda. Votes come tonight on all kinds of resignations and hires.
May 8 a Which are the best and worst place for working Mom's? Guess... it ain't West Virginia.
May 8 a We're starting work on Tuesday's Communicator. This edition will include lots of criminal complaint reports.
May 8 a Classifieds, Chatters, newsy items, all due today around 5pm.
May 8 a Enjoy the sunshine today.
May 6 p Barbara Rae Welch, 64, of Clay, see OBITUARY page


May 5 p Not sure about the weather but there's a bunch of fun going on this weekend in County Clay.
May 5 p Big Otter Community Center has great music and vittles tonight in the Northern end of the county. Put on your dancin shoes and have some fun.
May 5p Tomorrow is the county wide yard sale event. The annual BDA sale is a great way to get rid of your junk and put some change in your pocket. In edition to the County sale, there's a bunch more listed on the EVENTS page.
May 5 p Richwood brags about their ramp feed but , hands down, the best cooked ramps can be found at the annual H E White Elem Ramp Feed this Sunday. Once again, check out the EVENTS page.
May 5 p A week ago tonight, the criminal stuff ratcheted up. First came Issac Murphy making regional news for his confrontation with Samantha Young acros the road from the Clay Go Mart. That was followed up more bad press for the county with the shooting death of Craig Holcomb and then two Black Shirts punched out while trying to do their job out Blue Knob way.
May 5 p And then and then, back to that Issac Murphy caper, all criminal info was sealed away from the public's prying eye. One big Hmmmmmmmm..
May 5p Frontier alert, making a full six days, the ace cub reporter remains without a connection to the world. No DSL and a phone line so scratchy, it too is unusable.
May 5 p Until that gets corrected, few web postings. Sorry.
May 5 p Take the kids for a ride, hug the wifey, roast a weenie, or whatever it takes to enjoy the weekend


May 4 p This morning we speculated about what went on yesterday afternoon out Blue Knob way when the call came across the scanner, Officers Down.
May 4 p Our guestimates were pretty good but here's a portion (paraphrased of course) from Glenn Abbott's criminal complaint: Black Shirt Caruthers, and Process Server Gary King went to execute a mental hygene petition... Badges entered Abbott's house ... after telling him what they were going to do ... Abbott ran at both Badges and knocked them both out the front door and punched King in the face several times... Black Caruthers sprayed Abbott which didn't have any affect. Abbott then struck Caruthers in the face.... Officers were able to cuff Abbott and take him into custody.... Both Caruthers and King were transported to the a hospital with multiple injuries ...
May 4 p Full story in the next Communicator.
May 4 p Serious business clickers and something that could happen to any Badge.
May 4 p Changing gears just a little.... many in this county often blast out, you can't do a thing with this county, nothing will ever change in these parts, and if you don't have the right last name, you can't get anywhere. Others provide, with the right name, things are different. Having mentioned all that....
May 4 p Last Friday Issac Murphy was involved in a Two Run incident involving Samantha Young. That criminal action has been on every TV channel, newspaper, and this website. Follow up interviews with Ms Young have also been aired.
May 4 p Don't go looking for a criminal complaint on the allegations. The complaint and ALL info is not available.
May 4 p According to Magistrate Clerk Trish Triplett and Circuit Clerk Mike Asbury, all information has been sealed away from the public a couple days ago. Both Courthouse officials added they could not discuss it in any way, shape, or form.
May 4 p When the ace cub reporter asked, which Circuit Judge signed the order, not even that can be made public.
May 4 p Mike Asbury and assistant Jill Caruthers have been on the job for 19 years. During their time in the Circuit Clerk's office, both agreed, they have only seen adult matters sealed a couple times.
May 4 p Sometimes we don't listen to those old-timers. Maybe we should.
May 4 p We can remember a time when a Grand Jury provided an indictment on Randy Schoonover. That indictment was sealed until arraignment day.
May 4 p We can easily understand the felony nature of that matter and what the one time Senator may have done between the felony announcement and arraignment day.
May 4 p FYI Still no Frontier DSL service at the Ace Cub Reporter's home. That outage came on Saturday. That makes five days without internet.
May 4 p This morning Frontier rep Auria went thru the usual queuing crap and finished with, Yelp, on track to receive repair service on May 12th.
May 4 p Staticy tele line and internet that only works about five minutes a day, that's what makes Clayberry so wonderful and such a fine place to try and operate a business. Got ta wuv the place.


May 3 p Craig Douglas Holcomb , see OBITUARY page
May 3 p When you hear, "Officers Down" followed by "Medics Needed Stat!!" It's down right scary. Cold chills run up your back.
May 3 p Before 5pm today, that's what came across the scanner
May 3 p As best we can piece it together and without confirming with the Top Badge, here's what we're throwing at ya
May 3 p Before 5pm today, Process Server Gary King and Black Shirt Tyler Caruthers was at Glen Abbott's residence on Blue Knob Road. When Abbott opened the door, with King standing there, Abbott went off and run over King followed by doing likewise with Caruthers.
May 3 p Mr Abbott is a big boy
May 3 p Badges of all strips came to the scene post haste
May 3 p Both King and Caruthers were taken to a hospital to be checked out.
May 3 p When we got first word, the part about being "runned over" , sounded mucho bad.
May 3p Abbott is in the slammer now
May 3 p We'll try to get a firmer story on Thursday
May 3 p Between Craig Holcomb's death and Issac Murphy's arrest, and now this, Clayberry is once again in the spotlight and not in a good way
May 3 p Getting smashed tonight by Braxton in Sectional Tournament action, the season is over for the CHS Lady Panthers.
May 3 p TV-8 has a good follow up story on Issac Murphy dragging his girlfried from his car. Here tis.
May 3 p With a repair ticket in hand since Sunday, Frontier SL remains out of service about 99% of the time for the ace cub reporter.
May 3p When we asked Frontier, the rep said repair crews will be there May 12th .... or sooner if they have the time.
May 3 p Pitiful!
May 3 a Still no Frontier DSL on the home front for clayberry updates. Until those guys restore service, limited updates.
May 3 a For the first time in years, decades really, the Clay County Senior Picnic takes place today over at Spread Park. The place is freshly mowed compliments the BDA and ready for Summer picnics, reunions, and more. See EVENTS page
May 3 a Don't forget, this Saturday is the county wide yard sale time. That's something the BDA started a few years back and is a great way to get rid of some junk and make $$$ doing it.
May 3 a If you check out the TV-3 website, they've got an updated segment on last Friday's head scratcher Issac Murphy girlfriend dragging incident.
May 3 a Last night's Sectional Tournament play didn't go so well for the CHS Lady Panthers. The Lady P's went down in flames, 9 to 1.
May 3 a Now in the loser's bracket, today at 5pm, it's do or die time for the Lady Panthers. Our team is traveling to Braxton for the match up. Ranked number 2 in the conference, Braxton is going to be hard to keep up with.
May 3 a Non profit radidio, WYAP-LP, will air the contest with TG Griffith behind the mic. The pre game show should kick off around 4:50pm.
May 3 a Go Lady Panthers
May 2 p Some postings are very sad. This is one of those.
May 2 p Craig Holcomb was a born and bred Clayonian. He had support from a Mother, Dad, and family members. His early years was filled with vigor and a love for the outdoors.
May 2 p By his late teens, Craig was in trouble with the law. His first real run in came several years ago when Badges caught him with meth making materials while riding on an ATV. His time in prison did not benefit him. after much of his time was served, while out on probation, Craig whizzed hot. Back to prison he went.
May 2 p Once completely out of the prison system, Holcomb appeared to be keeping his act together . That was until last Winter when he made front page news after the shooting of Billy Belnap along Blue Knob Road.
May 2p Still in the hots from that encounter, TV-8 and TV-3 are reporting on the death of Craig Holcomb in the Sissonville neighborhood of Kanawha County.
May 2p Most details are of course sketchy right now. One is not. Without a doubt, for sure, the prison system, the one that is suppose to reform offenders, it isn't working.
May 2 p It's yet another very sad day in Clay.
May 2 p From an early TV-8 report penned by Bob Aaron: Kanawha County deputies said a man who was facing multiple charges and out on bond shot and killed himself in a bathroom following a pursuit by deputies. Multiple crews responded to what deputies said was a domestic incident Tuesday morning on Call Road in Sissonville. Original 911 reports in the incident said a third party called 911, saying a woman was held against her will. Sgt. B.D. Humphreys of the Kanawha County Sheriff's Office said the man was facing multiple charges, but was out on bond. Humphreys said when a deputy arrived at the scene, the man yelled at him and then ran back inside the house. The deputy then asked for someone to check the back door of the residence. Deputies then saw the man fleeing through the woods and started a foot chase. During the foot chase, deputies lost sight of the man in the woods. Fearing an ambush or barricade, deputies started to check surrounding houses to check on the safety of residents, Humphreys said. Deputies said the man was found in one of the surrounding houses and then shot and killed himself in a bathroom when confronted by law enforcement.
May 2a Lots of outages around County Clay.
May 2a Power lines down out Triplett Ridge with service trucks working the area this morning. Suppose to have the juice restored around 6pm today.
May 2 a Frontier DSL outages here and there as well.
May 2 a Damage caused by high winds and lots of rain Monday mid day. Weathercasters are calling up to 50 mph winds this afternoon. If that predictions comes true, look for more outages tonight.
May 2 a Sectional softball action this afternoon when the Lady Panthers play down at Herbert Hoover High School with the opening game at 5pm. If we win, the Lady Panthers will play a second game tonight. If we loose, the runner up game comes Wed afternoon.
May 2 a WYAP is ready to air the contests EXCEPT, there is no power nor DSL at the transmitter shed.
May 2 a Unless something changes, 101.7FM plans to tape the game, games maybe, and air on Wed.
May 2 a No Clay Town Council meeting this afternoon. Several of the elected have schedule conflicts. The gathering has been rescheduled for next Tuesday, May 9th.
May 2 a As for updates to this site, the ace cub reporter is without DSL at the home front where most of the postings originate.
May 2 a This post comes via the Exede satelite internet service at the office. Expect few updates until services return to normal.
May 2 a Last Friday morning, over the scanner came word of some kind of car incident involving two males. Sounded like a regular ho hum deal. TV-3 reported last night something a little different: A man turned himself in Monday after he was accused of dragging his girlfriend several feet with his car during a domestic dispute. West Virginia State Police say it happened Friday night near the Go Mart store in Clay. Thatís when troopers say Isaac Murphy was caught on surveillance backing up as his girlfriend was standing inside the car door. She was airlifted to a Charleston hospital and has since been released. Murphy is charged with malicious wounding and being held on a $100,000 cash bond.
May 2 a Finally, it's vacation time for the Mel Gibson look alike. Wifey has left for the beach.
May 2 a Ramps are back on the stove!
May 1 p Raining like crazy and strong winds around Clayberry. Best guess, today's home game ain't goin to happen.
May 1 p There's a new Dollar Store set to open in Dixie. That outfit has NOW HIRING SIGNS posted in the windows. Might be an opportunity if you're interested.
May 1 a Weather this afternoon looks stormy, wet, and with winds over 30 mph.
May 1 a That's not too conducive for the Panther's 5pm baseball game
May 1 a If the game's a go, WYAP-LP 101.7 FM will rebroadcast it around 9pm tonight. For those afar, here's the audio link on the web.
May 1 a Frontier DSL is behaving a little stronger this morning. Updates while we can clickers. With the blue light now flashing on the modem...
May 1 a Was thinking about something from last Wed's County Commission meeting. That was right after the Gov provided the veto pen to Legislation that would have provided support for an ATV tourism trail thru the center part of West Virginia.
May 1 a For the past many months, CAEZ Director Connie Lupardus (Big Lup to many) has reported on an initiative to grow such a five county ATV trail which could include County Clay. State funding is in place for a very preliminary engineering study.
May 1 a For that CCC meeting, CAEZ Director Big Lup was in attendance.
May 1 a After Linky Poo read from a Gazette article citing the veto decision by Big Jim, a handsome lookin feller in the peanut gallery asked Big Lup for an update
May 1 a Without hesitation and sounding legit, Big Lup reported: That decision will have no affect on what we're doing.
May 1 a Gosh, doesn't that sound strong and official
May 1 a It isn't.
May 1 a Having not fallen off the turnip truck yesterday, Commissioner Fitz came back with: You mean, the engineering part [isn't affected].
May 1 a Much more sheepishly and knowing her intentional deception was caught, Big Lup, Yes
May 1 a Reminding those that know , a lot like Donny J, that's the trouble with the Director. Only alternate truth is in her. Her misguiding words have to be taken with a grain of salt.
May 1 a No not once or twice but on a regular basis comes the misleading statements.
May 1 a Like...
May 1 During the last CAEZ Eco / Dev meeting, Lup told the assembled, they plan to erect fencing on their Dundon campground property to prevent nearby Little League participants from parking over there.
May 1 a Because the fence posts were already in place and stretching both sides of the drive ways, a couple hundred feet, when we reported on that meeting, we called it a BIG fence
May 1 a Furthering her cause of misleading statements, on Lup's facebook post: .... Recently there was an article in the so called "newspaper' the 'Communicator' that I said I was not allowing parents to park on our Campground - that part is true - we cannot allow parking inside the gate on our property / but I never said we were going to erect a BIG fence to keep people out! Our reasoning for not allowing parking is that, same as the field, we were flooded and the grounds are entirely too wet and muddy for parking! The guys that are caretaking the grounds have worked tirelessly to try to get the grounds back in shape for future use! The fence is to keep people on the DRIVEWAY and not on the grass we are trying to get to grow! It seems that Mr Waddle tries everything in his power to undermine anything in this county that can be productive for the citizens! ....
May 1 a The fence is there, parents are scrambling to find a parking spot, and the Director is ranting about the definition of "big".
May 1 a "Under mining the county" is a gross distortion of the media providing current and timely info in this County of Little. In the same boat as Little Donald, the truth just ain't in her.
May 1 a Such deception from Big Lup is a BIG problem for Clayberry.


April 30 p Sorry for the slow updates. Frontier DSL has been a fritz this weekend. Service was mostly off and when it was on, it lasted five minutes and it crapped out again. When we called this afternoon for repair, the guy said, Yelp, I can see you've had a bunch of disconnects, boy that's unacceptable, and repairs will be done by May 12th. Got ta love em !
April 30 p Updates as soon as the blue light comes on again.