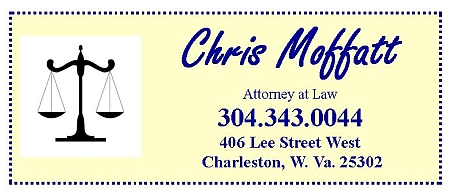 4-14-2016
CURRENT NEWS & MORE
July 23 p Donna Sue (Nottingham) Kovach, 72, see OBITUARY page
July 22 8pm Lots of thunder boomers moving thru the county right now. Heavy rainfall expected tonight
July 22 8pm Flash Flood Watch in affect thru Sunday evening.
July 22 8pm Be real careful ou there clickers.


July 22 a With white hair going in all directions, ole Kelly Fulkerson turns another page today. The best of birthday wishes extended to the West Sider turned Elk River Rat.


July 21 a In the way of stuff going on...
July 21 a Country Fried will be playing up at Big Otter Community Center tonight beginning at 7pm.
July 21 a Yard Sales around every turn in the road.
July 21 a Pool's open as is the Elk for fishing, swimming, boating
July 21 a Hard to believe but, we know, when the hostas start to bud, Summer is over done. They're budding now
July 21 a Jobs are hard to come by in Clayberry. If you get one, better try hard to keep it!
July 21 a Last night, Clay Town Council held a Special meeting to do some hiring.
July 21 a Tyler Reedy resigned as Log Factory in Chief on Wed.
July 21 a Council voted to hire Jason Adkins to replace Reedy. While Jason learns to whip the logs into compliance, Miles Slack will provide leadership
July 21 a While Slack is running herd on the turds, I mean logs, the Town needs some Street Dept help. Last night Council hired Derrick Nutter for those part time duties.
July 21 a After the meeting, Mayor Hubbard called up the lucky lad and spread the good news.
July 21 a Instead of hearing a Great big Thanks! and when do I start?, Nutter turned down the job.
July 21 a Back to the drawing board for Town Council.


July 21 early a Ethel "Murt" Virginia Nelson, 67, of Harrison, see OBITUARY page


July 20 p There's a bunch of charities out there. Some are worthwhile while others are bogus
July 20 p Here's the 20 worst.
July 20 p To check out your charity of interest, here's Charity Navigator
July 20 p Here's their watch page.
July 20 p Tidbit: Judge Facemire was on the bench a couple days back and commented on the cost of justice
July 20 p According to the Robe, a few years back, a study revealed, an hour of Court costs around $900 per hour.


July 20 a With garden production in full force, the Farmer's Market this morning might be a great place to shop for quality goods. Buy Local!
July 20 a Little Donny, the President of the Electorial College, has been on the job for exactly six months today
July 20 a During each whistle stop he boasted, fixing Obama Care would be easy, that he would fix it and tons of things like the great wall of the USA on Day One.
July 20 a To make things easier for him, his party controls the House and Senate. Not one Demorat is needed to pass ANY legislation.
July 20 a After six months on the job, his swamp has done nothing except expose his Russian handlers and controllers.
July 20 a And still, the lowly few that still support the Orange Headed leader, they think he's the best thing since canned soup.
July 20 a The country going to H in a hand basket has been a phrase for some time.
July 20 a It truly is with the new administration.


July 19 p Communicator made it to news stands across the region Tuesday afternoon.
July 19 p For our loyal prescribers, it's coming to you a day late.
July 19 p Yesterday morning a whirlybird chopped down a power line which rendered our puter based mailing list and our online postal forms out of reach. The paper went out this morning via the USPS. Sorry for the delay
July 19 p Doubling the troubles of publishing a newspaper, tele and DSL was off Monday night when the ace cub reporter does his end of the typing.
July 19 p That outage on Guy Mullins Road was caused when a State Road brush cutting tractor chopped up the telephone company switch box at roadside
July 19 p Despite all that, a 20 pager made it out the door Tuesday.
July 19 p Pretty good edition with coverage from Monday's sentencing in front of Judge Jack Alsop along with the story on a criminal pushing and punching a mentally challenged lady before entering her home.
July 19 p Pretty sad day for Clay
July 19 p Jonny Woofter's got a belly button day coming later this month. He turns 90 on the 30th. We unburied a couple old pictures of the lad from 1954 for this edition.
July 19 p Monday night the BDA held a special meeting where they gave the green light to purchase river access signs for the Elk River. Currently there are 8 public access points in Clayberry.
July 19 p We're at 97 degrees at 2pm today. It is sweltering. Nice time to head to the pool or Elk River


July 17 a Bright sunshine and temps around 90 today. Summer time at its best
July 17 a Clay County Business Development Authority is convening a special public meeting tonight at 6pm as they try to jump start the Elk River tourism business
July 17 a Communicator hits news stands tomorrow afternoon. Deadline for submissions is today around 5pm. Classifieds, Obits, Chatters, Newsy items, email em today please


July 14 p Thunder boomers are rocking Clayberry this afternoon
July 14 p Available during Saturday's Farmer's Market: Green peppers, hot peppers, cabbage, squash, cucs, potatoes, and honey, to name a few


July 14 a The Kids Count annual survey is considered rock solid
July 14 a From the latest edition...
July 14 a West Virginia is ranked 43rd in the nation in terms of kids' well being.
July 14 a Last year we were ranked 39th. In 2014 W Va stood at 37th in the nation.
July 14 a See the trend?
July 14 a 25% of our rug rats live in poverty.
July 14 a 29% of those families have less than secure employment
July14 a We ranked 43rd in overall well being
July 14 a So, got kids?
July 14 a The best place to raise those curtain climbers is New Hampshire
July 14 a We've got the solution for West Virginia's woes. Instead of the Legislature continuing their effort to beat us further in the ground, why don't they annex us with New Hampshire.
July 14 a They could name us, West Hampshire.
July 14 a Problems solved.


• July 13 p A couple days back we floated a notion that something was up with Anita Stephenson resigning from the school system.

• July 13 p We deduced that from several coffee house stories plus the resignation was quickly placed on Monday's Sch Bd meeting agenda at the last minute.
• July 13 p To add to the hype, we ended with a great big Hmmmmmm.....
• July 13 p Anita Stephenson called to say, there is nothing salacious about the resignation that in fact, she had taken a job in Calhoun County.
• July 13 p Glad to hear from the former CMS Principal and the best of luck to her.
• July 13 p But....
• July 13 p To leave a cushy principalship 6 months before retirement time in Dec., to then take a job demanding a long drive on curvy roads, and the sudden inclusion of an agenda item at the last minute.
• July 13 p We stand by our great big Hmmmmmmmmmmmm.....

July 13 a Greater Clay Long Term Recovery meets tonight at either 6 or 6:30pm. We don't know which. The meeting will be held in their Main Street digs across from the radio station in the old Starcher Bldg
July 13 a This morning, the new class from the Summer Grand Jury will stand before Judge Facemire and say, Nope, I didn't do it Mr Robe!
July 13 a There's suppose to be a certain amount of dignity and respect Court proceedings.
July 13 a Not so long ago, a skinny guy was in the peanut gallery when his name was called during a Arraignment Day. Instead of walking to the front and saying something like, Yes Sir....
July 13 a From the back of room came, Yo Judge, That be me!"
July 13 a After peanut gallery hushed giggles and a big smirk by the Robe, a more respectful attitude was demanded and received.
July 13 a Back in April, the Solid Waste Authority held their annual Spring clean up day.
July 13 a The recycling and junk removal event is well received with tons of tires, metal, trash, and road side pick ups hauled away.
July 13 a How much does such an event cost?
July 13 a During last night's Solid Waste meeting, the best they could figure, including some grant funds, the one day affair had a price tag of around $10,600 plus some change
July 13 a 20 tons of junk metal was removed from our creeks, Elk, and side roads.
July 13 a As for having another one this Fall, funding is not available.
July 13 a As for hosting the annual event next Spring, that too might be a long shot.
July 13 a Full details in Tuesday's source for news and views, The Communicator
July 13 a In the way of growing tourism in the county, the County Commission is considering a new river access point behind the Courthouse.
July 13 a Ditto for a plan being developed to have another access point beside the Clay Library.
July 13 a Suppose to be a hot one today, find a shady spot and stay put.


July 12 later p Justin Benjamin O'Brien, 34, of Clay, see OBITUARY page


July 12 late p So. You're in an elevator. It screws up and you start to drop.
July 12 late p Any truth to jumping up as you hit and everything will be OK.
July 12 late p The correct answer is, No Way. Here's the truth.
July 12 late p As for West Virginia always near the bottom in every poll, the local joke was, Thank God for Mississippi.
JUly 12 late p We can't use that joke any longer.
July 12 late p Here's a quick overview of us against the nation. Here's the close details on W Va being the worst place for business with the Republicrats at the helm in Charleston.
July 12 late p For those still in need of someone ready to cut your grass, weed whack and such, the Woodsy ad on the JOBS page is not updated with a working tele #.
July 12 p Summer Grand Jury was busy yesterday. Here's the list of True Bills.
July 12 p Justin Brown B&E, Grand Larceny Destuc of Property x 2, Conspiracy, Receiving and transferring stolen vehicle
July 12 p Larry Cobb Strangulation x 2, Domestic Battery x 2, Domestic assault
July 12 p Jeffery Neal Wanton endangerment with a firearm x 2
July 12 p Justin Blankenship Grand Larceny
July 12 p Danny Nicholas Domestic Battery 3rd offense
July 12 p Gary Moore Transferring and receiving stolen vehicle
July 12 p Travis Conley B & E
July 12 p Daniel Craddock Wanton endangerment with firearm, Malicious wounding
July 12 p Natasha Hudnall B&E, Grand larceny, Destruc of property x 2, Conspiracy, Receiving and transferring stolen vehicle
July 12 p Zachary Daniels B&E x 2, Conspiracy x 2
July 12 p Adrian Thompson B&E x 2 , Conspiracy x 2
July 12 p Jeremy Salisbury Fleeing, altering manufacturers serial number or ID mark, Possession of stolen vehicle
July 12 p Rodney Workman Domestic Battery 2nd offense, Malicious wounding, person prohibited from possessing a firearm.
July 12 p With the new list in hand, all those charged will appear before Judge Ric Facemire Thursday morning at 9am.


July 12 a Forgot to say Happy Birthday wishes to Dave Derby and Mike Mullins.


July 12 early a Yesterday afternoon, the Mel Gibson look alike was screwing around with this site and managed to destroy the home page. We're working to restore that entry page this morning.
July 12 a County Commission meets this morning at 10am.
July 12 a The Solid Waste Authority meets this afternoon around 4:30 in their Main Street Clay digs.
July 12 a Both are public assemblies and worth the time sitting in the peanut gallery
July 12 a The county has one public library. It's located in downtown Clay on a small lot. With that plot of dirt, there is barely room to park three cars. As for expansion, outdoor activities, no way.
July 12 a Last night during the Library Board meeting, it was announced, the white house just up river from the Library has been donated to the Library in memory of Cora Mullins.
July 12 a Boardsters are discussing tearing down the wood structure to make room for additional parking and a river access point for small wa wa craft.
July 12 a We've got a new smiling face at the book spot. Olivia Hubbard was hired as a part time worker for about 19 1/2 hours per week.
July 12 Summer Grand Jury convened yesterday.
July 12 a If all goes well, we'll provide the new list of inductees late this afternoon.


July 11 p Last night there were two public meetings on tap. We chose to attend the BDA meeting instead of the Sch Bd gathering.
July 11 p This morning, over at Go Mart, we heard that the School Board approved the immediate resignation of Anita Stephenson. That action was NOT listed on the Board agenda posted last week online.
July 11 p Anita was the long time Middle School principal who was replaced by Leslie Pierson Goe. During that time, a couple months back, Stephenson was voted off the island with a Dec 2017 retirement date.
July 11 p As a 12 month employee, Anita was moved over to the High School for teaching duties and kept her 12 month contract and income.
July 11 p That made Goe and Stephenson on the payroll with principal salaries
July 11 p Getting all her salary, all Summer long, and without any pesky curtain climbers to worry about, why would anybody resign?
July 11 p We think there's a bunch more to this story and are hopeful such comes out over the next few days.
July 11 p In the mean time, one big Hmmmmmmmmmmmmmmmmm...


July 11 a The basement conference room, kitchen, HVAC, and storage areas of the Clay County Library were flooded big time during the June 2016 Great Wash Out. The Library volunteers are still trying to get everything back together.
July 11 a Now a foundation wall is listing to starboard meaning, big big expense to repair.
July 11 a Today at 4:30, at the Library, the Board meets for their public meeting. Agenda items include a bunch of time on getting the flood repairs completed.
July 11 a Just made public, Clay High will receive $1.4 million FEMA bucks to repair athletic property. Metro News made the $$$ public.
July 11 a Last night the Business Development Authority (BDA) held their public meeting where a bunch of interesting stuff was put on the table. Like....
July 11 There a darn good chance that FEMA will cover repair costs on the Buffalo Creek Hiking Trail. That pathway is along the railroad rights of way of the old Buffalo Creek and Gauley Railroad.
July 11 a Because the tracks were in poor condition, the BDAers felt getting a tourist steam train up and running, well. the cost was just too great. Therefore they set their sights on having a walking, biking, horseback riding trail.
July 11 a With FEMA coughing up millions to replace bridges, rails, and ballast, all of a sudden, there is a chance that County Clay could once again have steam engines or at least a rail bus drawing in tourists from around the region.
July 11 a Everything is still a long shot but at least there is hope coming our way
July 11 a One of the problems with all that mush is, the BDA does not own the easement nor tracks. The BDA does have a legal lease on the 20 mile long spur line.
July 11 a Back several months ago, there was street talk that the owner of the whole shebang may have an interest in donating the place to the county but with a caveat. In exchange for giving the place away, the owner would take up the rails for scrap value.
July 11 a No rails, that's great for a hiking trail but then there's no chance of ever having a scenic ride here on the home front.
July 11 a Now on the street, strictly speculation mind ya, behind the scenes there is a new effort to gain the property without the scraping of the tracks, bridges and such.
July 11 a Say your prayers that the latest rumor becomes reality
July 11 a With a train ride in place coupled with Elk River boating and fishing, we might see a turn around for future generations.
July 11 a Speaking of the beautiful Elk River...
July 11 a A couple months ago, the BDA voted a motion to help finance a kayak livery service for the Elk.
July 11 a Last night VISTA worker Rachel Spencer made a presentation to get something started later this Summer
July 11 a The BDA was receptive to the plan. So interested, they plan to hold a Special BDA meeting next Monday to get the ball rolling.
July 11 a Keep your fingers crossed clickers. This is about the third attempt at such a proposal and maybe this one will take off.


July 9 p Got a School Board meeting Monday night at the Pentagon. Here's the agenda for the 6pm start time.
July 9 p The Business Development Authority (BDA) also meets on monday but at 6:30pm. With a bunch of storm damage still to deal with from last year's Great Wash Out, might be an interesting meeting to attend. The BDA meets int he old State Road garage in Two Run.
July 9 a With a date change, we missed last week's Town Council meeting . $$##@@!!!
July 9 p Wed morning is the next County Commission meeting. 10am is the start time for that public gathering.
July 9 p Wed at 5:30 is the Clay County Solid Waste Authority meeting in their office digs on Main Street across from the old Henry Clay Hotel. And Yelp!, they've already got their meeting agenda posted on the front door of the meeting house.
July 9 p Thursday evening the Greater Clay Long Term Recovery Committee meets beginning at 6pm
July 9 p Remember Vince Golosow, AKA Tattoo Vince? Those that have been in these parts for 15 years or so will remember Tattoo Vince as the shooter (killer) of Judd Reid (body found in Pisgah) and maybe an accomplice in the death of Christian Dawn Starcher Seabolt.
July 9 p Here's the write up from the Roane Reporter and second more wild side piece from a web portal.
July 9 p Golosow set up a business in Two Run before murdering Mr Reid. Called the Gypsey Jew store, most felt the place was a cover for drug sales.
July 9 p That building is now occupied by the Communicator staff and operation.
July 9 p When the Communicator moved in , the missing girl had not been found.
July 9 p In the downstairs is a long, skinny lookin forced air furnace.
July 9 p When they first turned the thang on, it was reaaaaal stinky.
July 9 p And then the notion came, what if Vince stuffed the Seabolt girl in there!
July 9 p Being the chicken shirts they were (are) , no one would go to the basement for the longest time.


July 9 a Pretty nice listing over on the JOBS page.
July 9 a From the scanner, we have a man clad with just boxer shorts on has been seen walking along side the Interstate.
July 9 a 11:29am "After I get done on Blue Knob, I'll take a pass at the underwear guy."
July 9 a Stuff to make you grit your teeth....
July 9 a Robert Murray owns the largest privately held coal mine in the world. According to Mr Murray, there no such thing as clean coal technology. It's a hoax.
July 9 a Little Donald says millions of unlawful votes were cast in Nov 2016. After an exhaustive study, in the entire state of Iowa, he was right. One mentally unstable lady tried to vote twice.
July 9 a Off With Her Head!!!!!!!!!!!
July 9 a To insure a far right majority on the U S Big Robes, 14 million secret dollars were spent to get Gorsuch appointed to the Supreme Court.
July 9 a Often on TV are images of private citizens getting the stuffing's beat out of um for taking pictures of Badges during arrests and such.
July 9 a A full one half of the country is now bound by Appeals Court decisions across the land. That decision says, Badges are public officials at work, and therefore, ANYONE can snap away.
July 9 a Enjoy a beautiful Sunday afternoon in the Appalachian Mountains of County Clay.


July 7 p Let me tell ya a story.
July 7 p This county lives on grants. For decades, non profits and govt agencies thrived on small grants known as "Budget Digest Grants". Those dollars made the difference for many fire departments and such. When the Republicrats took over the Gold Dome four years ago, they removed all the Budget Digest $$$ in the account.
July 7p And then....
July 7p Every county in the state can receive Lead Economic Development (LED) grants. LED amounts were upwards of $32,000 per year. Also from the Gold Dome, the LED funds were to help grow and or maintain local programs. For the past several years, the CAEZ was awarded the LED funds. While CAEZ controlled the $$$, Clayonians never saw any improvements here in Clayberry.
July 7 p In 2017, the Business Development Authority (BDA) was awarded the LED funds. Their plans included upgrading Spread Park, hiring a part time grant writer, and upgrading the BDA office space allowing it to be rented out providing the BDA sustainability funds.
July 7 p Our BDA and County Commission just found out, they applied for the grant too late, after the deadline.
July 7p Then they found out, instead of around $30K, the newest grant would have provided just $14K.
July 7 p Then came word that no LED grants would be awarded this year. None, according to Mitch DeBoard
July 7 p %%$$##!!!!
July 7p We don't know for sure but, our guess, our elected Republicrats removed those funds too.
July 7p Before the county folds up and blows away, this weekend, we've got a nice Festival coming our way.
July 7p Known as the Elk River Fest, there's a bunch of cool offerings coming our way including fireworks Saturday night around 10pm . Center for the fun is the new and improved Spread Park.
July 7p Full details over on the EVENTS page. Hope to see you there.
July 7p Don't forget to get out to Big Otter Community Center tonight for great music and dance.
July 6 a We've got a pretty good Communicator this time around. Front page coverage includes several interesting lawsuits involving Clay County businesses
July 6 a Also, be sure to check out the Blotter on page 18 for the details on Stump Morton's latest allegations of Grand Larceny done in nothing but black spandex shorty shorts.
July 6 a Clayonians love fireworks. Nothing brings out the crowds like BOOMS and streaks of light in the night sky.
July 6 a This Saturday's Elk Fest now includes a Fireworks display at 10pm.


July 4 a The Best of Independence Day wishes to you and yours on this slightly overcast Holiday
July 4 a While we're screwing off instead of typing on the newspaper, a couple notes.
July 4 a Seniors, if you're interested in Farmer's Market coupons, Clay Development (CDC) has em at the ready. See ADVISORY page
July 4 a We've got the complete Elk Fest Schedule over on the EVENTS page
July 4 a Want to make some $$$ during the Fest, vendor space is still available
July 4 a Want to make some other $$$ during the Fest?
July 4 a There a bunch of cash payout prize money available too. As of last weekend, only a couple contestants had signed up to compete meaning, it might be pretty easy to put some jingle in your pocket next Saturday.
July 4 a OK, back to typing on the paper.


July 3 a Before taking the July 4th break ...
July 3 a One lawyer stands out as "the go to guy" for criminals in the hot seat. For decades, John Mitchell Sr got more off the hook than anyone else
July 3 a Mr Mitchell's funeral will be held Wed. See OBITUARY page
July 3 a Tuesday is the normal day for publishing The Communicator. With the holiday tomorrow, the rag of record has been delayed one day. Check out all the news fit to print and then some, Wed afternoon.
July 3 a Due to the holiday, it's not too late to email over your info.
July 3a For those thinking there's going to be some big fireworks display in downtown Clay, forget it, not going to happen nor is there a parade, carnival, or anything else
July 3 a The Pool is also shut down on the 4th.
July 3 a The river is open for business
July 3 a


July 2 a Welcome to the Summer time four day weekend.
July 2 a It's time for picnics, family reunions, trips over to the Elk, or a motorcycle ride thru the mountains.
July 2 a Yesterday, our local IGA was selling watermelons by the boat load along with hot dog buns, paper plates and such.
July 2 a This is the beginning of a new fiscal year for the state.
July 2 a We're now finding out for sure what dismal changes the Republicrat Legislature crammed down our throats.
July 2 a Here's a link to a complete list of law and rule changes they put on the books
July 2 a Much of the stuff was a waste of time but there was one bill that went into law that makes sense.
July 2 a We've always thought, if you screw up, get a felony after your name, do your time, your transgression is over and you're ready to start life again.
July 2 a In this state, that's not true.
July 2 a In West Virginia, that youthful indiscretion hangs on forever and the loss of rights is forever. That changed with the new year.
July 2 a For non violent felons, the new law allows that conviction to be changed on the books to a misdemeanor. As a misdemeanor, voting and gun rights are returned to the now straightened up person. Without that felony conviction, many more job opportunities are available as well.
July 2 a They got something right this year. Thank you Demcrat Delegate Mike Pushkin for your hard push.


June 30 a Five years ago this morning, with the temp already close to 100 degrees, most in the county and many in the state woke up to no electric, no communications, and dwindling wawa supplies
June 30a We had lived thru winter conditions without power but that did not compare to 100 degrees and roads impassable, no A/C anywhere, and prospects of many days, weeks, without power.
June 30 a That was five years ago today after the 15 minute "Derecho" roared thru the county and sent back into the 18th century
June 30 a Johnny Woofter has been in these parts for decades. He's often seen sitting in his Buick on Main Street keeping an eye on everything.
June 30 a Did you know, as a kid, Woofter once road his bike all the way to Charleston and back?
June 30a How about, did you know, Woofter was double promoted while in Clayberry schools (graduated in 1943) and won the Spelling Bee one year. That award included a trip to DC and a hand shake from FDR . The guy he beat back then was Walter Schoonover
June 30 a And here's the gran slam. Johnny Woofter married when he was 8 years old. That story will be in the next Communicator. 80 cents and worth every penny


June 29 late p Five years ago today, the was no power in Clay. No tele, no DSL.
June 29 late p We were cut off from the rest of the world.
June 29 late p Driving was next to impossible due to the number of trees and power lines down
June 29 late For the lucky few with portable generators, purchasing gasoline was also hard to come by. The couple stations open for business, Badges had to be called to maintain order
June 29 latep Temps remained around 100 degrees for 9 days straight.
June 29 late p With those temps, lack of wawa, and food in short supply, life was dangerous on June 29th 2012.
June 29 late p Late late in the afternoon, for just 20 minutes or so, high winds ripped thru the county and state during the Derecho. When the rain and wind died down, out county laid in ruins.
June 20 late p Derecho was a weathercaster term most of us had never heard of.
June 20 p Many of us went over a week without electric. Some went well over 2 weeks with juice
June 20 late p Tough time. We were very lucky no one died during and after the Derecho made its way thru Clayberry.
June 29 a Bad news first.
June 29 a Black Shirt Tyler Caruthers is leaving the County Clay Sheriff's office this Friday. Without any chance of making a living here, he's heading to better pay (at least $4 per hour more just to start) over in Nicholas County.
June 29 a For us, that means, we have remaining, Sheriff Triplett, Robert Belt and now in training, Ryan Thomas who will be away from service for another couple months.
June 29 a No one can blame Caruthers for seeking greener pastures and better $$$
June 29 a The process of finding Badge candidates takes months. Once a candidate is hired, he (or she) too has to be sent for training. Once trained and after they get a little experience under their belt, we can expect the process to start all over again when they find better paying employment elsewhere.
June 29 a Since last year's Great Wash Out, many new faces have been in Clay. No not the Guard, FEMA, SBA, Salvation Army, folks.
June 29 a The new young faces we're talking about are street people. The ones carrying back packs, sleeping in tents just across the river, the ones wearing toboggans and walking around in a purple haze.
June 29 a In addition to those faces, locally we have our own druggies on every corner and pilfering in every neighborhood in order to support their habits.
June 29 a Clayberry is eat up with the drug culture. We have truly lost an entire generation. The war on drugs failed many years ago as we continue to think drug use is anything less than a mental condition.
June 29 a A couple days ago, there was a Town Hall Meeting on Drug Abuse (heroin) in the Health Dept building. Two DEA officials were on hand with info, speech, power point presentation, lots of munchies and drink was at the ready. Such sessions cost a bunch of money to put on.
June 29 a Guess how many parents, grand parents were on hand for the meeting.
June 29 a The correct answer would be zero.
June 29 a The Clay Health Dept was in charge of of the much needed info Town Hall meeting including the process of letting the public know about it.
June 29 a In addition to jailing the young people not working, ditto for informing the public.


June 28 a This morning beginning at 10am, the Clay County Commission will conduct its last meeting for this fiscal year.
June 28 a Public meeting and always worth taking the time to watch em in action.


June 27 late a Need a job? The U S Census Bureau is getting ready to hire.
June 27 late a See JOBS page now


June 27 a If you've been around Clay more than a day or two, you'll remember Joyce White from down in Bomont.
June 27 a Back when Linky Poo decided H E White Elem wasn't worth keeping and the Board voted unanimously to shut down the rural school, a band of neighbors formed to save the school. Local hearings were held where Boardsters thumbed their noses at the notion, community schools were worthwhile. It took $15K in attorney and court fees before Judge Charlie King ordered the school to be reopened. Joyce White was a part of that effort
June 27 a During the notorious days of the Clay Ambulance Authority, Ms White was at the helm handling the back door stuff including a vote to dedicate $50K for attorney fees to defend the Authority's feeling, they did not have to follow Open Meetings Law.
June 27 a During those days 20 years ago, Joyce was very active with the Clayberry Republicrat Committee. At one point she served as Chair of the group.
June 27 a Joyce White, 73, see OBITUARY page.


June 26 p We've got a new business opening today in downtown Clay. Called Ronda's Attic, the store is located in that little blue building across from Clay Apartments. The What Not shop is open 10 to 5 Monday thru Saturday's. Ronda's got a deal going, buy $10 worth of stuff and you get a bag of goodies.


June 26 a Tonight brings the final meeting of the fiscal year for the Sch Bd. Their agenda is posted and includes a short list of year ending duties.
June 26 a Sometimes, just when you think a short list will be without interest, something changes
June 26 a For this year and a new State budget in place, never know its affect on life in Clayberry.
June26 a Meeting begins at 6pm at the Pentagon.
June 26 a If you know something going on , that's more than we do.
June 26 a For those wanting to enjoy the Elk via a kayak this Monday, the stream is still very muddy and running well above Summer pool.


June 25 late p Buckshot Butcher, see OBITUARY page
June 25 late p thanks PT for emailing over the Obit.
June 25 p We haven't heard a word on Widen Days or even if it is going to be held this year. Not a peep. Please email if you have up to date info.
June 25 p People are asking, why didn't you post Buckshot Butcher's Obituary.
June 25 p Answer: we haven't seen one yet.
June 25 p Weather casters issued a flood watch Thursday evening for County Clay which was scheduled to last thru June 23rd.
June 25 p The 23rd marked the 1 year anniversary of the Great Wash Out of 2016
June 25 p Keep in mind a "watch" is far different from a Weather Service "warning". None the less, Clayberry got all jittery just at thought of the possibility.
June 25 p Events were canceled
June 25 p True the Elk River was high and muddy enough to plow, Saturday and today were perfect sun filled days with low humidity.
June 25 p This week we saw the rebirth of Clay County Development Authority (CDC). By laws were brought up to date. The annual meeting was held and no one threw rocks or got in someone's face.
June 25 p With the fresh start, it's now time to fill Board positions with capable, thinking people.
June 25 p Interested in helping the county grow? CDC Board applications are available in their office
June 25 p We know, we know, a lot of people lost nearly everything or everything, one year ago this weekend during the flood.
June 25 p But! truth is, millions of dollars came into the County of Little from the Feds.
June 25 p For instance, we need jobs and new money for this place to grow. Before the flood, plans were in place to tear up the old railroad tracks and create just a walking trail up Buffalo Creek. That would be OK but in no way would a trail generate the tourism dollars a steam train could generate.
June 25 p Since the flood and just now coming together, it looks like several million FEMA dollars are on the way to reconstruct the tracks, ballast, and bridges.
June 25 p With several miles of the right of way to be rebuilt, the chances of building some kind of scenic train ride are better than ever.
June 25 p 24 years ago when the BDA was first formed, the first two projects were, create river access points and build a steam train ride.
June 25 p Four access points were built by BDA volunteers and DNR constructed two more but the train was just too costly.
June 25 p Now, with Federal help, we might get lucky this time around.
June 25 p With a train and or rail car ride, access points for boaters and fishermen, Spread Park serving as a hub for the activities, and the right promotion, we might just have something to build on
June 25 p Enjoy the nice weather one and all.