Welcome to Clayberry
The official Website on all of the happenings in
Beautiful Clay County, West Virginia

2278 Main Street Clay, West Virginia 25043
304 587-6007 Voice/Fax
Email us at: claycommunicator@hotmail.com

---
---

Delegate David Walker
Says
My Only Special Interest Remains... You!
DAVE'S FACEBOOK PAGE
pd by candidate
6-17-2014

Thursday Evening at the Big Apple


For decades, to make it all happen, volunteers have made it all possible

Now's a great time to come visit County Clay during the 41st running of the Big Apple
----



Opening day for the new Corner Cafe is Thursday at 10am. Famous Jesse Sez pizzas , sandwiches, and dairy products have returned to Main Street. Thursday's special is carmel apple sundaes.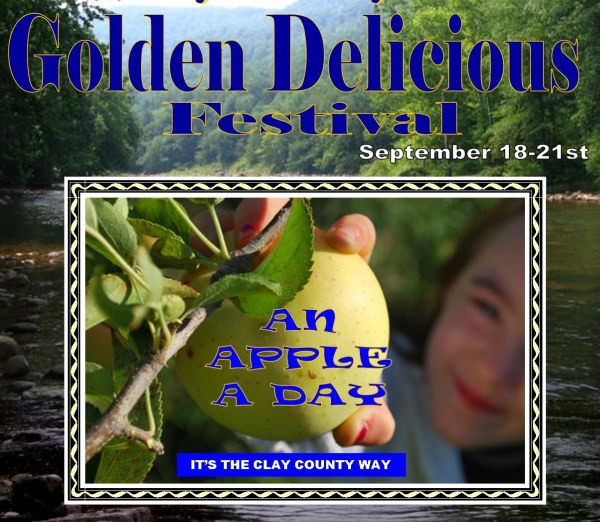 It's Time to Party!!!
--
New Hiking Trail Taking Shape


The old RR tracks were so overgrown, you couldn't even see the RR bed

The new hiking biking horseback riding trail from Pisgah to Widen is starting to take shape

To get the old trestle ready for foot traffic, center supports were added before laying down a new deck from all donated materials

Lots of muscle and sweat went into a full days work from the Pisgah Bridge to Dundon.


Clay County Services did their fair share too

High School 4Hers worked their butts off on Wed.

BDA Chair Bill Dunn providing the Pep Talk

These CHS students worked up a sweat clearing the RR spur heading to the old JG Bradley Camprground.

It was all grunt equity that made the new sub structure possible


There's the hard working crew that is helping to grow Clayberry. Muscles and brain power were provided by CHS 4H, Buffalo Creek Watershed Assoc, WVU Extension, BDA, and Clay County Services Unlimited. By the way, even after a call for volunteers on this site and The Communicator, no new faces showed up for the work party. Shame Shame Shame!
----

For your edification
--




WEBCAM-
Web Cam Disabled, Sorry